Initial eye testing is done with Automatic Refractor which will make  your examination easier.  The refractor scans your eye and recommends your prescription for glasses or contact lenses.  This will take about 10 seconds or less and all you have to do is keep your head still and look straight ahead.  This form of testing is excellent for children, people with Cataracts or people who do not speak English.
We have also the latest up to date  Visual Fields Analyser. This term can sound confusing but simply, this machine is able to perform a wide variety of specialist eye tests. These tests include glaucoma, field loss associated with brain & eye tumours and haemorrhages,drivers licence renewal sometimes must include this exam in the case of strokes or head injuries.
We have also included in our range of latest optometry equipment, a Retinal Camera. This camera can detect Diabetic Changes, Glaucoma, Macula Degeneration, Hypertension and other retinal diseases. To put it simply this camera can take real time photos of your eye and these can be emailed directly and immediately to the eye specialist for further examination.
Instant Results for Eye Tests
Our Canon digital retinal camera offers instant results. Once captured, digital images can be attached to digital patient records, enhanced for greater analysis, reviewed with the patient at chair side, or sent to a eye specialist for IMMEDIATE viewing.
Real-time Retina Image Display
With digital imaging, you get instant results. If the image didn't come out just the way you wanted it, you can take it again. Once captured, digital images can be attached to digital patient records enhanced software for greater results, shown to the patient at chair side for consultative purposes, or sent to a colleague. This can make co-managing a patient a lot easier.
Diabetic Changes Testing
Diabetic changes in the eye can occur a few years, after the onset of diabetes. This test looks for retinal changes that can cause blindness. With glaucoma or intraocular pressure early detection is imperative for treatment.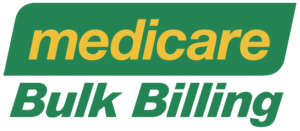 Show your eyes that you love them.
Book your expert eye exam with Harry today…