HARRY MELIDES, OPTOMETRIST
Harry Melides holds a Post Graduate qualification in Ocular Therapeutics at Queensland University of Technology (QUT), and is qualified to use a range of topical ocular pharmaceuticals for the treatment of eye diseases using prescription drugs to treat such diseases. Harry is now qualified to co-manage glaucoma patients with their ophthalmologist and write prescriptions for your eye drops.

Training has allowed Harry to specialise in areas including the examination and diagnosis of anterior eye conditions, including GLAUCOMA, MACULA DEGENERATION , CATARACTS and with the use of retinal imaging fully assess DIABETES in the retina these images are sent directly to your ophthalmologist via the internet where he can decide if any further treatment such as laser or intra-ocular injections are required.

Also, Harry Melides is Qualified in the managment of post-surgical conditions and establishing appropriate treatment plans. Therefore if you have a sore red eye or any unusual symptoms, please call us for an immediate appointment.

We also do foreign body removal. With the use of a slit-lamp inspection of your eye is magnified so pieces of steel or wood, unknown dirt particles can be removed and a suitable prescription written for you.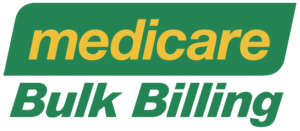 Show your eyes that you love them.
Book your expert eye exam with Harry today…