Retinal photography is fast becoming the accepted method for non-intrusive early detection and diagnosis of diabetes and for management and monitoring of diabetic changes to the retina in the eye. This cutting edge technology offers eye care with instant results. Plus, it's extremely convenient and free as we bulk bill and include this in our consultation.
If you've ever been worried about diseases, maybe you should consider taking a deeper look….into your eyes. Gone are the days where doctors were the only ones who could give a diagnosis.
With the introduction of new technology, a retinal camera allows us the opportunity for another type of diagnosis. Optometrists now, with the use of a retinal camera can take a photograph of the eye's retina, upload it to a computer and view the image. They can then analyse the image and determine the presence of disease, if any.
Former Broncos & Australian rugby league player and type one diabetic, Steven Renouf heard of this new technology and said it was "great" and he was impressed by it.
Renouf who has been diagnosed with the disease for 21 years now, said he had never had his eyes tested with a camera before.
"I usually go to the specialist and they will have a look into my eyes," he said.
Local Optometrist Harry Melides, who tested Renouf's eyes with the camera, said "the photograph of Steve's eye showed that diabetes existed, although he had extremely healthy eyes."
After having the photo taken, Renouf said he believed it was important because it could show him where he was with his diabetes.
"I know where to come now to get my check-up in the future'" he laughed.
Harry Melides who has this digital imaging and now OCT technology states the diagnostic equipment we have purchased has been the most resourceful as we have diagnosed and monitored Vascular changes in your blood vessels, Glaucoma and especially Macula Degeneration changes in the Retina."
We also use the retinal camera to access:
* Diabetic Patients
* Glaucoma Reviews
* Macula Disease
* Laser Surgery Patients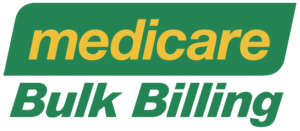 Show your eyes that you love them.
Book your expert eye exam with Harry today…